How I make film music
To me, composing is a lively artistic collaboration with the director. It puts this invisible actor to the service of the story. My artistic intention is to combine electronic music composition principles (timber research and evolution, new sonic textures, spacialization), to combine it with the emotional and melodic power of classical orchestrations and to blend it with rich jazz harmonies.
Unlike a "score" approach to composition which remains abstract for a long time and is expensive in studio recordings, I like to suggest a musical universe to the director up-front to co-construct the musical narration of the film together (I produce and mix in my studio with my instruments - DAW, concert flute, drum machines, synthesizers, guitars …). This unique musical language aims to reach a wide audience with its emotional warmth, without falling into the clichés of commercial music, nor into music reserved for rare informed amateurs.
I had the pleasure of winning the award for Best Original Music at the Marseille Web Fest 2022 for my first series soundtrack, Frangine$.
Original soundtracks
Frangine$

Directed by Laurent Dryon (RTBF series)

In Utero

Written and directed by Jean-Julien Collette (feature film in development)

Whispers in the wind

Directed by Martin Kraft (documentary film in development)

Ne subissons pas !

By Léo Brisot (documentary, synchronization)

Quand les Anges Dominaient le Monde

Written and directed by Jean-Julien Collette (partial feature film)

Oikos

Written and directed by Chiara Scalise (short movie)

Mujer Fatale

Directed by Jean-Julien Collette (short movie)

Oxymore Bar

Directed by Robin Andelfinger (short movie)

Dancing Grey

Directed by Rolando Guerrieri (short movie)

Ici – Ailleurs Permanence Fugacité

Written and directed by Jean-Louis Colot et Françoise Schein (short movie)

Télé-Réalités

Written and directed by l'Atelier Contraste (short movie)
Composition and means of production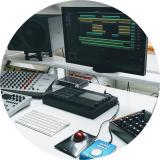 Studio
Present-day composition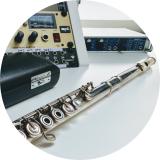 Concert flute
Soprano, alto, beatbox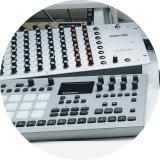 Drum machines
Hardware, software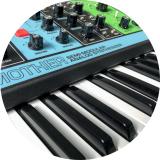 Synthesizers
Analogic, digital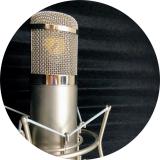 Micros
Takes, sound design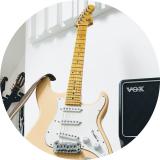 Guitars & bass
Electric, acoustic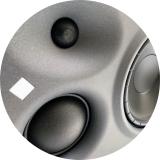 Monitors
Treated acoustics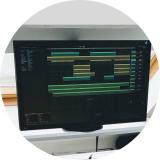 Ableton Live
DAW, professional plugins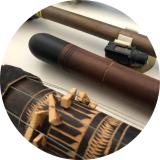 Musical background
2021 Certificate in audio mastering, « I will teach you to master », Streaky
2020 Masterclass « Film music, the hidden narration », Fondation Focal, Benoit Basirico, Rob and Béatrice Thiriet
2011 Jazz composition masterclass with Octurn, Les Lundis d'Hortense, Brussels
2007-2016 Jazz au Vert, 10 thematic masterclass of a week organised by Les Lundis d'Hortense at La Marlagne with:
Bo Van der Werf – jazz composition et modes of limited transposition
Pierre Bernard – jazz concert flute
Fabrice Alleman – jazz concert flute
Natascha Roth – jazz singing
Richard Rousselet – jazz concert flute
2001-2016 Royale Académie Internationale d'Eté de Wallonie, more than 10 thematic masterclass of a week at Libramont with:
Alain Pierre – jazz composition
Pierre Bernard – free improvisation
Toine Thys and Patrick Dorcean – electro-jazz groove
Pierre Viana and Bart Defoort – soprano saxophone and jazz concert flute
Fabien Degryse – jazz guitar
Marc Lelangue – blues guitar
1993-2006 Académie de musique de Watermael-Boitsfort, Brussels
2004-2005 Jazz orchestra – Daniel Stockart
1999-2003 Classical guitar
1998-1999 Jazz harmony
1997-1998 Classical orchestra
1996-1997 Jazz orchestra
1995-1997 Chorale
1995-1996 Junior orchestra
1993-2006 Classical concert flute – Michel Moinil
1993-1998 Classical music theory
Other background
2002-2007 Master in Engineering, Applied Physics, Ecole Polytechnique de Brussels, Université Libre de Brussels
2007-2009 Master in management, Solvay Business School, Université Libre de Brussels
2007-2009 Master interdisciplinaire en études européennes, Institut d'Études Européennes, Université Libre de Brussels
2011 Practitioner of the Neurocognitive Approach, Institut de Neurocognitivisme, Brussels
Bands, collectives and research
2021-… Belgian Screen Composers Guild, member
2020-… Olivier Colot, avant-garde solo electronic project, see releases
2014-… multiphoniques.com, co-founder of the directory of multiphonic sounds for the concert flute
2014-… FTRSND, co-founder of the Brussels' electronic music collective
2014-2019 Blackcolors, electronic music band, composition and performance
2010-2015 LCG, improviseed electro-jazz duo, composition, concert flute, beatbox, machines
2004-2009 Les Courgettes Givrées, jazz quintet, composition, concert flute, saxophone